Dear Readers,
ProSiebenSat.1 has been growing sustainably for many years by realizing the opportunities of digitalization in all business areas and consistently interlinking these business areas. However, we are more than just a successful commercial enterprise. We reach many millions of viewers and users every day with our TV stations as well as our digital entertainment and commerce platforms. This is a great privilege, but also a special obligation.
Free society with a diversity of opinion
As a media group, we have a social and journalistic responsibility – especially against the background of the current challenges. Social networks have led to a fundamental change in how information is handled. However, information processes need coordination and guidance and must not be controlled by algorithms alone. Therefore, it is the duty of media companies to again take on a greater role in this task, which is so important for our free society with its diversity of opinion. We stand for editorial responsibility and have the expertise, reach and relevance – especially among young target groups.
For this reason, in 2017 like in previous election years, we again focused on the German parliamentary elections as part of our public value activities and fulfilled our social duty with various TV programs such as "Ein Mann, eine Wahl." In addition, we encouraged viewers and users to vote via a cross-media campaign on all stations and online platforms. With our "Media Regulations 4.0" initiative, we are furthermore proposing that programs with sociopolitical content are promoted without this being tied to institutions. Story "Parliamentary Elections"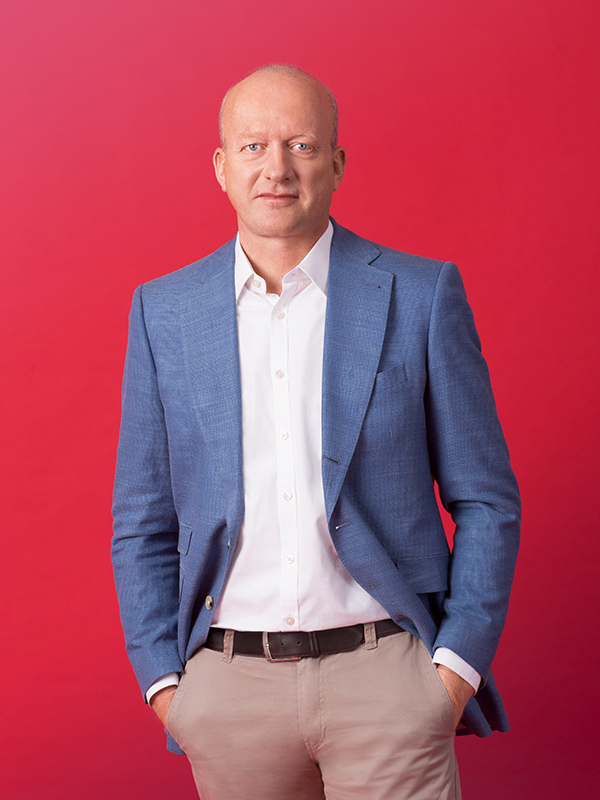 » As a media group, we have a social and journalistic responsibility. «
Sustainable corporate activity as a holistic approach
In our view, the strength of a business strategy cannot just be measured financially; non-financial aspects are also crucial for lasting success. In this context, ProSiebenSat.1 defines sustainable entrepreneurial activity as a holistic approach for increasing both the economic performance as well as the environmental and social performance of our Group in the future.
In the last few months, we have therefore enhanced our sustainability communication and initiated new projects. For many years, we have also supported other so­cial engagements like the startsocial competition co-founded by ProSiebenSat.1, which is entering its 15th round in 2018. In this report, we will show you specific examples of how we take responsibility and give you detailed information on activities in ProSiebenSat.1's five sustainability categories. Our Projects